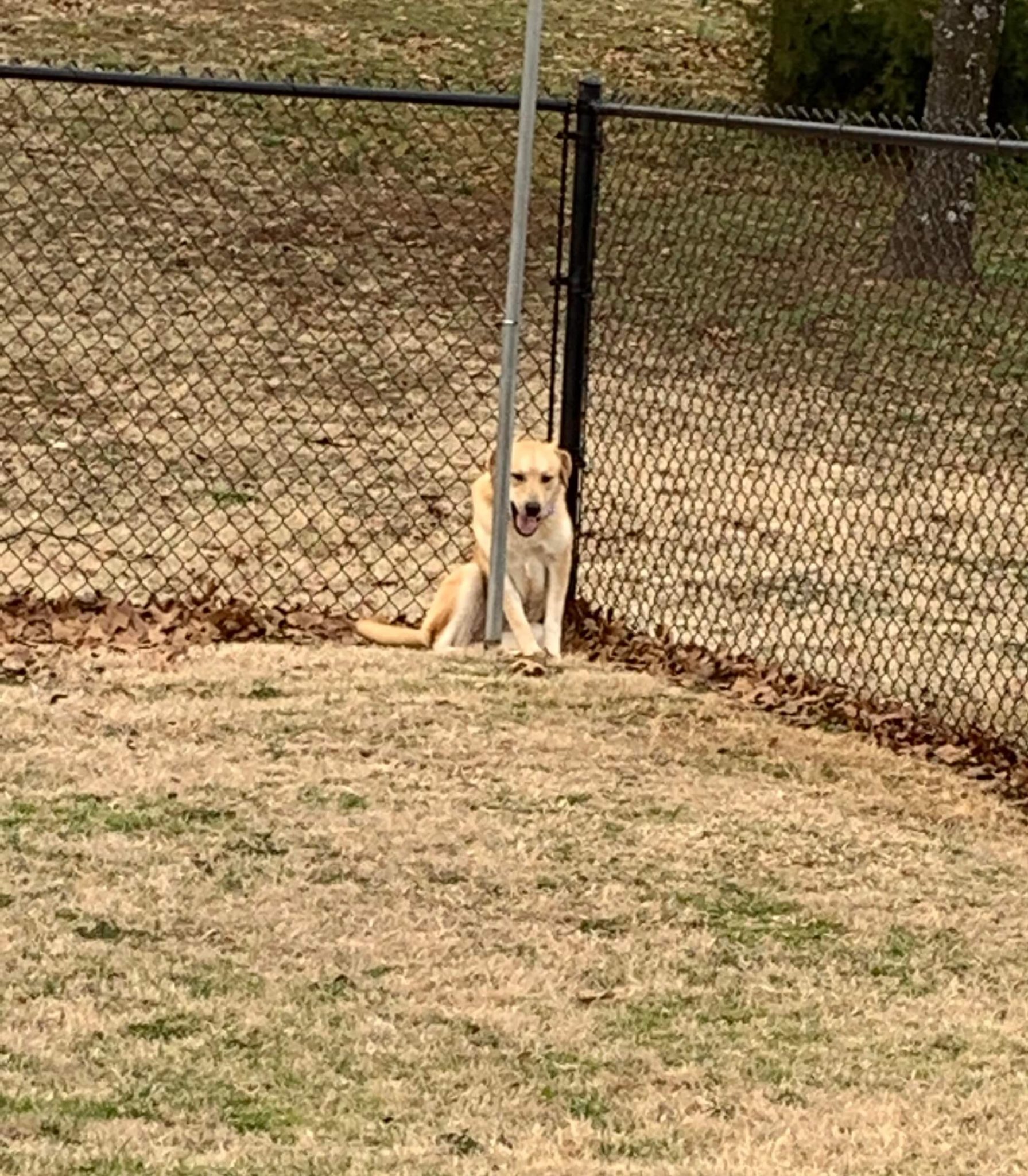 Cricket Pie came from the animal shelter. It was day 10 of her 10 allotted days before euthanasia. At the shelter she was terrified, trembling and unable to walk. One of our wonderful volunteers drove in the freezing rain and heavy wind to pick her up and safe her life.
Once she got into vetting, she was still very scared and unable to function as a normal dog. We have a special group of volunteers that visit incoming dogs and when the volunteer arrived, she comforted and loved Cricket the best she could.
When she arrived in her foster home she wouldn't walk, she wouldn't eat and she was afraid of everyone. She would have accidents if she saw someone approach. She would run crazily away. She injured herself a few times by doing this. Finally, she caught on to what her 4 legged foster brothers and sisters were doing and discovered safety in the doggie door. If she ever felt uncomfortable, she would bolt out the doggie door!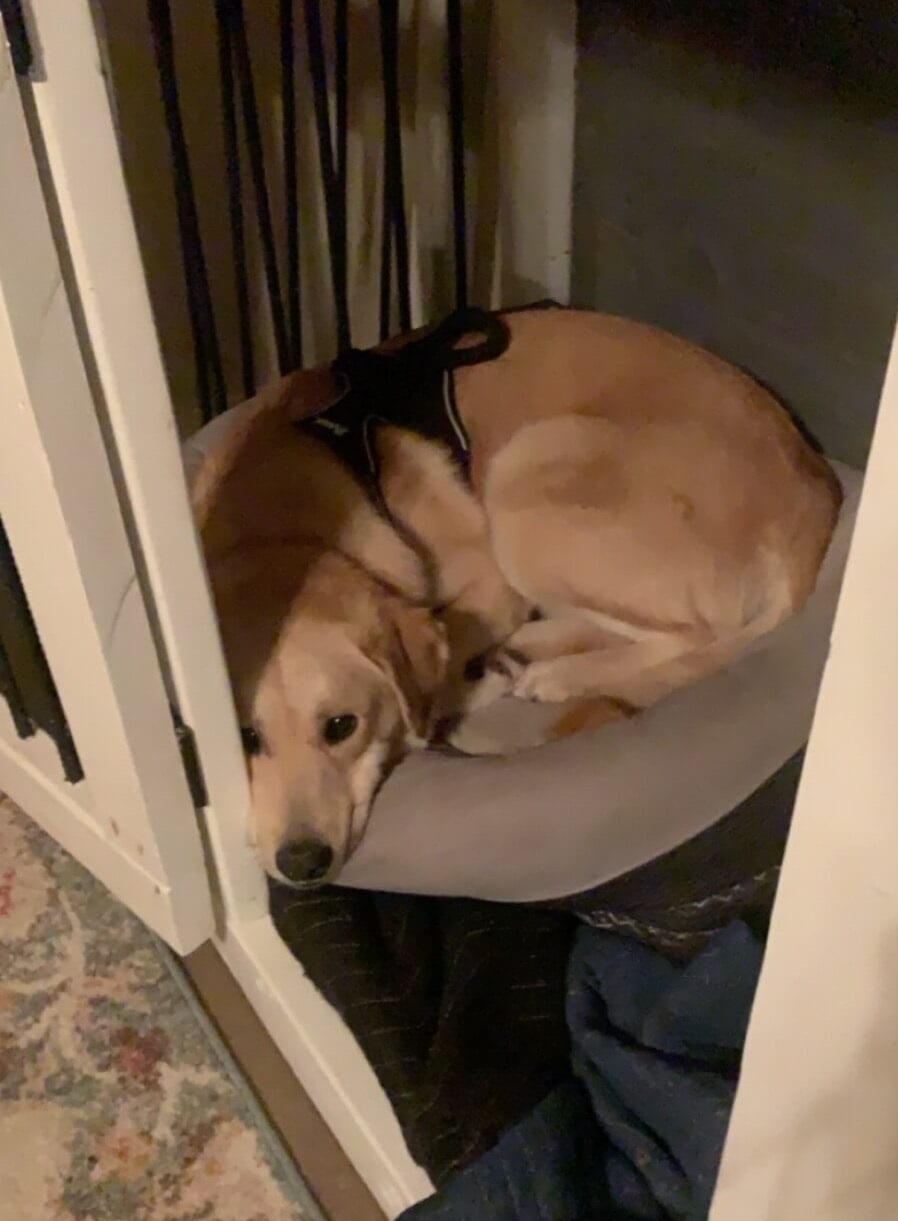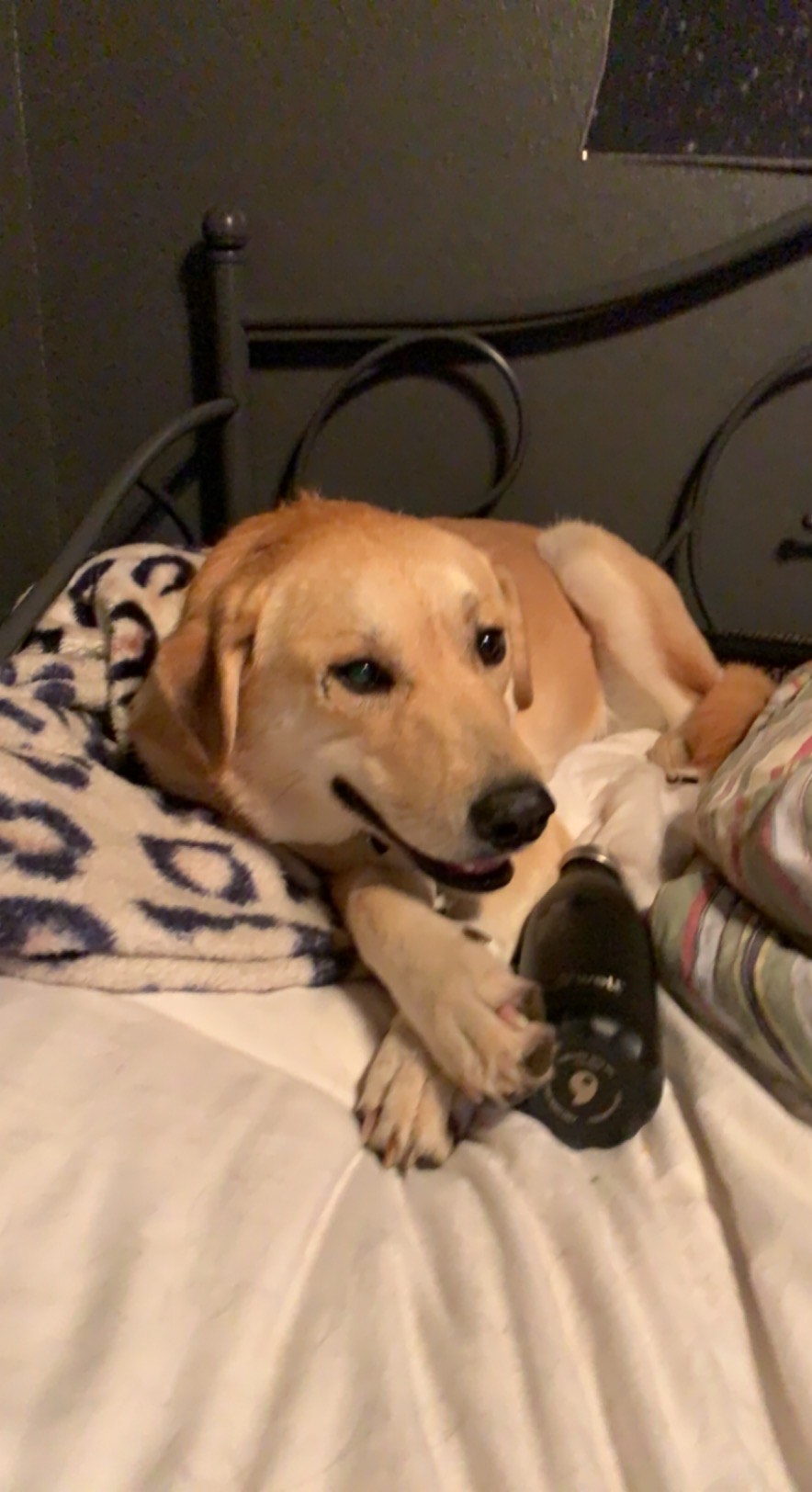 Her foster family quickly discovered that Cricket preferred women over men. She was afraid of both, but terrified of men. Step by step her new foster mom and sister worked with her, loved her, and slowly gained her trust. She found her safe spots in the house. After a little time, they started trying her again on leash and walking. The rescue dog went from taking a few steps and trying to bolt away or lay down, to a confident walk around the property! After several months she got comfortable with the two women approaching her. Cricket eventually got comfortable enough to lay down and give them her biggest smiles and belly to rub!!! It was a wonderful thing.
Cricket also found comfort and connection with the other dogs in the household. She would play with them in the yard when nobody was looking! She gradually got better with this as well. Now she will play like nobody is watching and even try to get you to play along with her!!
Cricket is still very scared of men, but she has taken treats from her foster Dad and brother! It took almost a year to gain this trust and to learn not absolutely freak out when they approached her. She also started coming out of her safe zone more and more before her adoption.
The Next Chapter in a Happy Story
After almost a year in her foster home Cricket was FINALLY adopted. Someone finally gave her a chance. The adopter had watched all of her updates and posts and finally decided that maybe she hadn't been adopted because she was the one that Cricket needed, so she applied!! Once she was approved, the foster mom sent all of the crazy Cricket story details, and the adopter was not put off one bit. She was invested in her, and ready. After multiple meets and sleepovers, Cricket went to her forever home complete with a little girl, doggy best friend and a cat!!
She is happy. Happier than she has ever been. Cricket still has a LONG way to go, but she was worth saving. She is worth the effort. She deserves all the love. The foster family says they thank Lab Rescue every single day for giving this sweet girl a chance.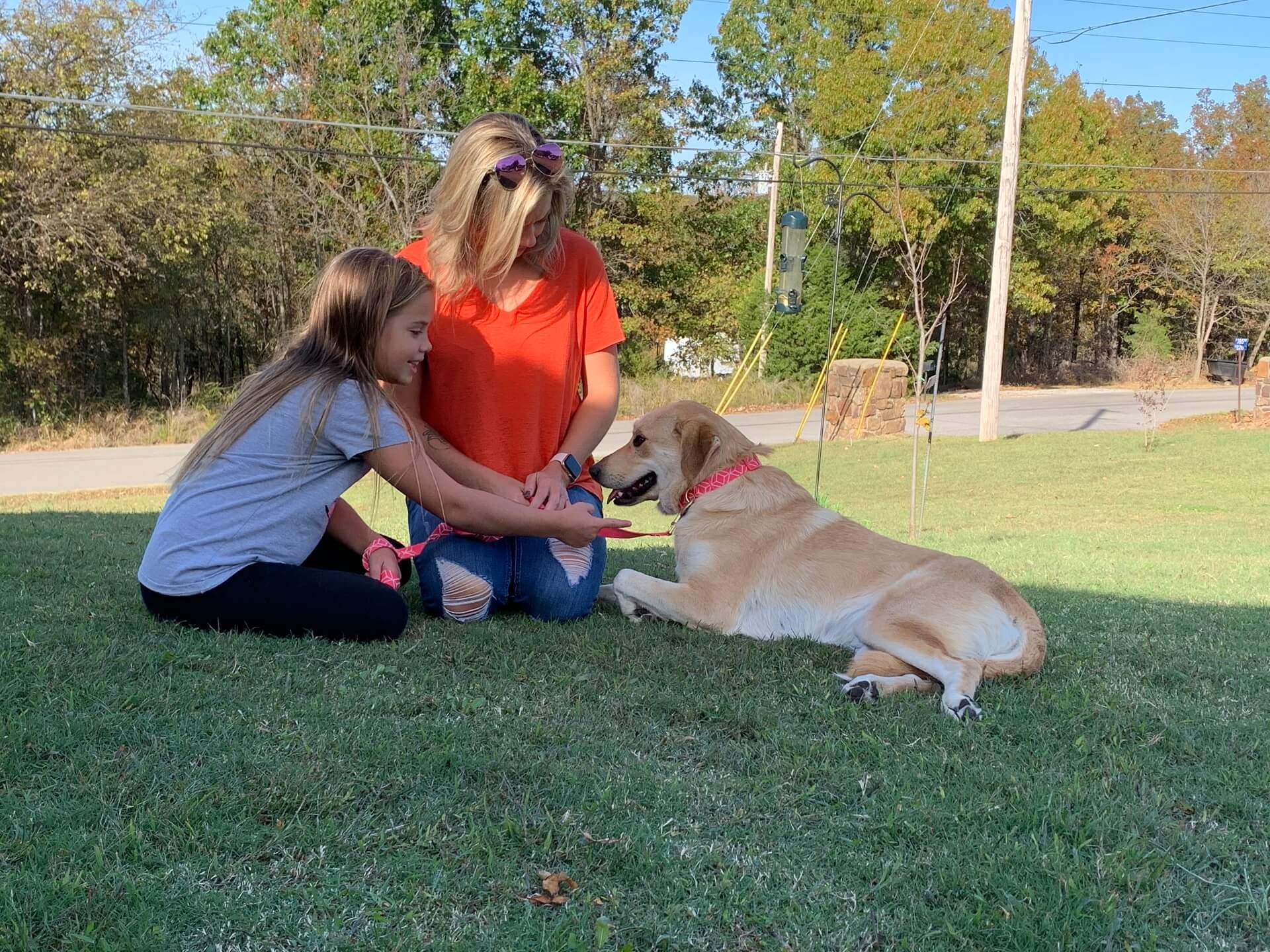 Lab Rescue OK Inc. thanks volunteers and fosters like this, and the donors that help us take dogs like this in, and the adopters who are willing to give these pets a home. Together, we save lives.